Build From an Amazing Website to the Most Sophisticated Sales Funnel
Over 40 Professional Digital Marketing Tools all in one place.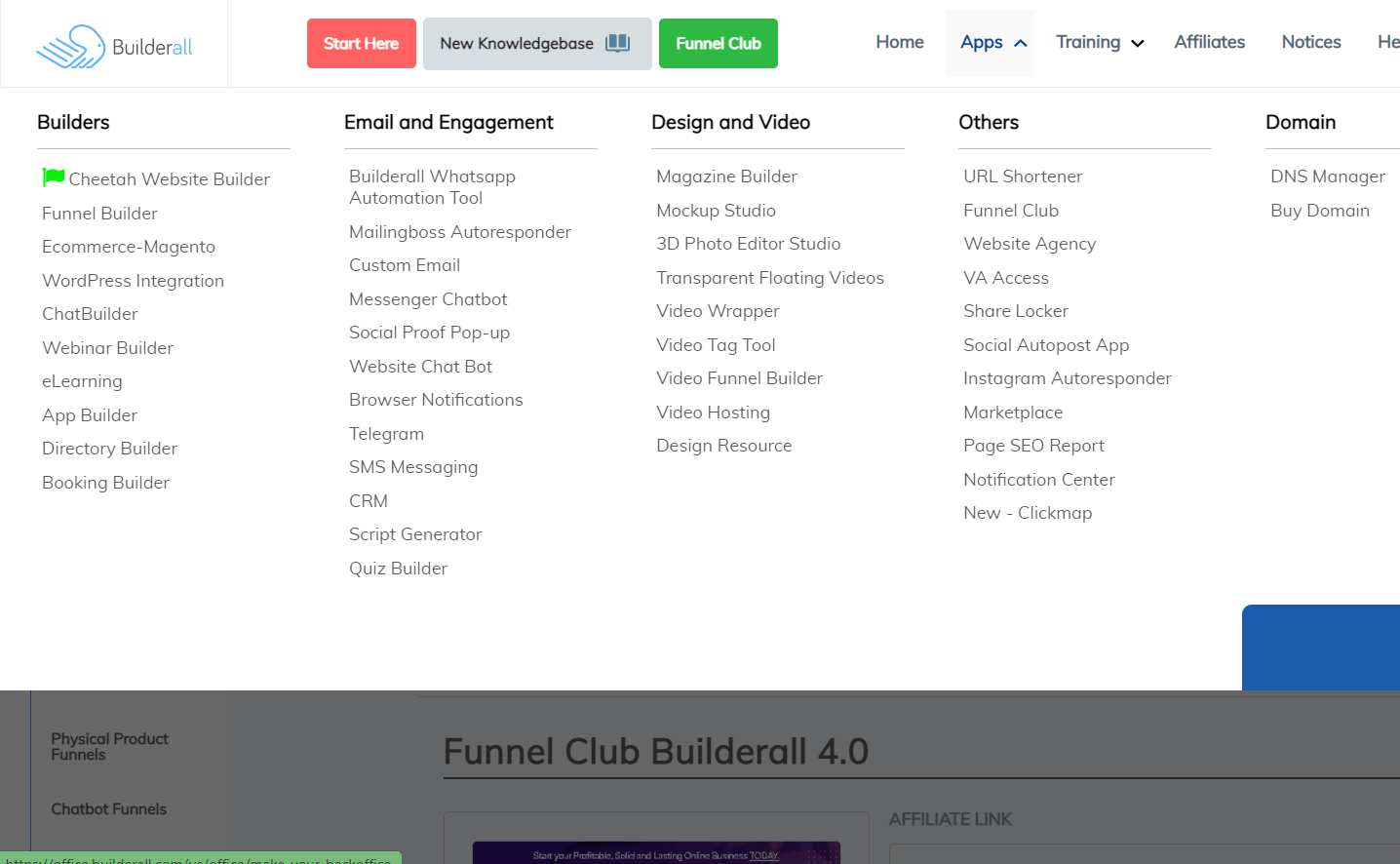 Builderall is the only truly all-in-one high performance digital marketing platform for you to Build, Market, Sell, Amaze and Run a successful online business.
From a Simple Website to the Most Sophisticated Sales Funnel.
Builderall's Final Result is Unbeatable!
That is Why Thousands of Entrepreneurs in
More Than 100 Countries Already
Trust Builderall to Create, Market and Sell Online.
Because your business and dreams deserve everything...
ACCESS FREE NOW:
The best and fastest drag and drop Website Builder with hundreds of features

The Only Real and complete Graphic Funnel Builder

Vídeo hosting tool

Membership websites and e-learning system

Unlimited Email Marketing (yes, we said unlimited email marketing)

CRM and automation systeml

Chatbot and SiteBot

Booking Calendar

Super checkout system with dozens of payment gateway integrations

Run your own affiliate program (1 tier or multi-tier)

Ecommerce Checkout

Auction Checkout

Magazine builder

Mockup and image editor

Vídeo Wrapper

Browser Notifications

Blog Builder

Chat Builder

Google and Adsense Friendly Builder

Hundreds of Vídeo tutorials and a huge knowledge base

Chat and ticket support
Access It All Now For Free and Take Your Business to the Next Level!


Built For Beginners & Gurus a like!
Your level of skill or experience doesn?t matter. Builderall has all the tools and training to help you turn your vision for your business into a reality!


Easy, Fast and Yet Professional!


Introducing The All New Cheetah Drag-and-Drop Website Builder





It?s never been easier to build beautiful (and insanely fast) pages.
Build all your websites, pages, and funnels with our easy-to-use drag-and-drop builder. Our responsive technology makes it easy to edit the look and feel on any device.
Sit back and watch your conversions skyrocket with insanely fast, high-converting websites.
Take Your Business To The Next Level with Builderall



No Matter What Your Strategy or Business, We?ve Got a Funnel to Meet Your Needs!






In our powerful Canvas Funnel Builder, we have more than 20 ready-to-go high-converting sales funnels that can be edited and ready for use in just minutes.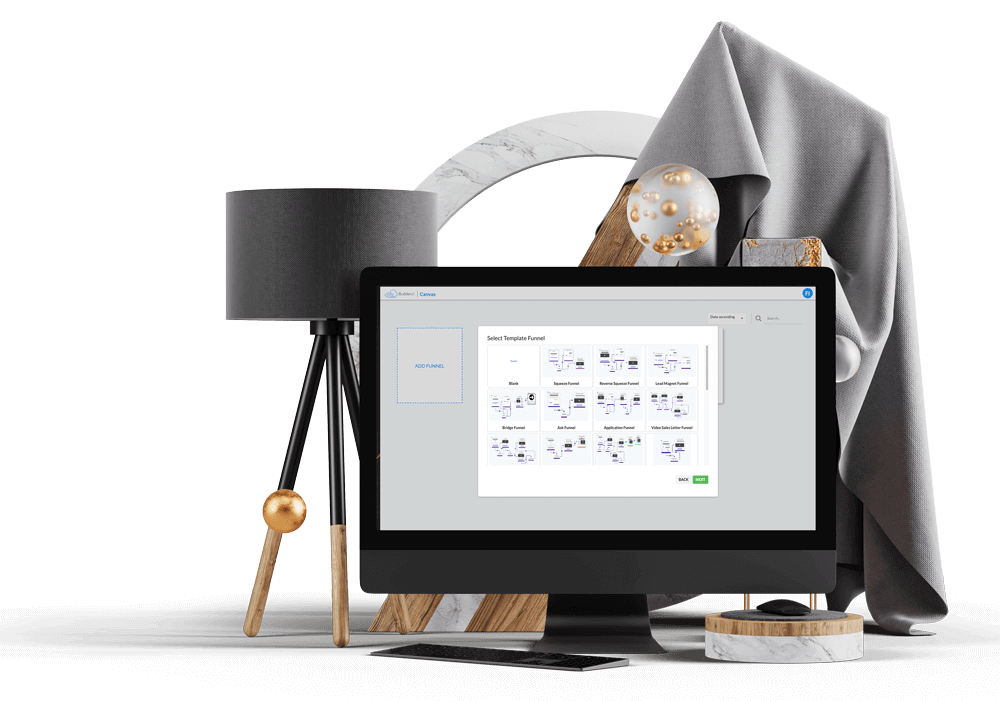 Squeeze Funnel

Reverse Squeeze Funnel

Lead Magnet Funnel

Bridge Funnel Ask

Funnel Application Funnel

Video Sales Letter Funnel

Sales Letter Funnel

Membership Funnel

Membership VIP Funnel

Daily Deal Funnel

Perpetual Funnel

Free Trial Funnel

Invisible Funnel

Tripwire Funnel

Product Launch Funnel

Webinar Funnel

Webinar for Membership

Funnel Auto Webinar Funnel

Split Test Funnel




Take Your Business To The Next Level with Builderall
Quickly Deploy
Your


Follow-Up Emails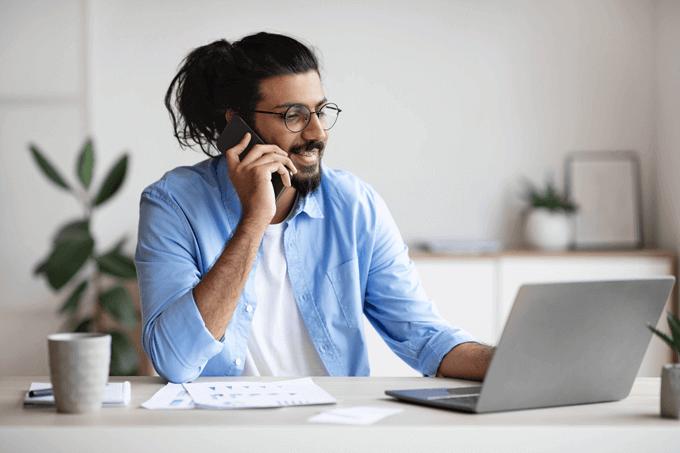 Hooray! The days of wasting money by using a separate service for your website and autoresponder are over! Right inside our Canvas Funnel Builder, you can create your email list, craft the follow-up sequence, and edit your entire email campaign!


Builderall has its own super-powerful email marketing app, with more than 300 dedicated servers that guarantee a high inbox rate and total control of your emails.






Oh, and by the way? Our email editor puts the other guys to absolute shame. Come see for yourself!
Access now with Unlimted Email sending and unlimited subscriptions.




Take Your Business To The Next Level with Builderall
Adsense And Google
Friendly Builders






Get your Blog up and running in just a few minutes with Builderall, bring guests to work on the content with you, and monetize your content with Adsense ads.


You Blog on builderall can have multiple writers, drip content, search bar, post gallery, and much more.


All of this keeping the Cheetah websites insane speed!
Built in Webinar
Powerful Tool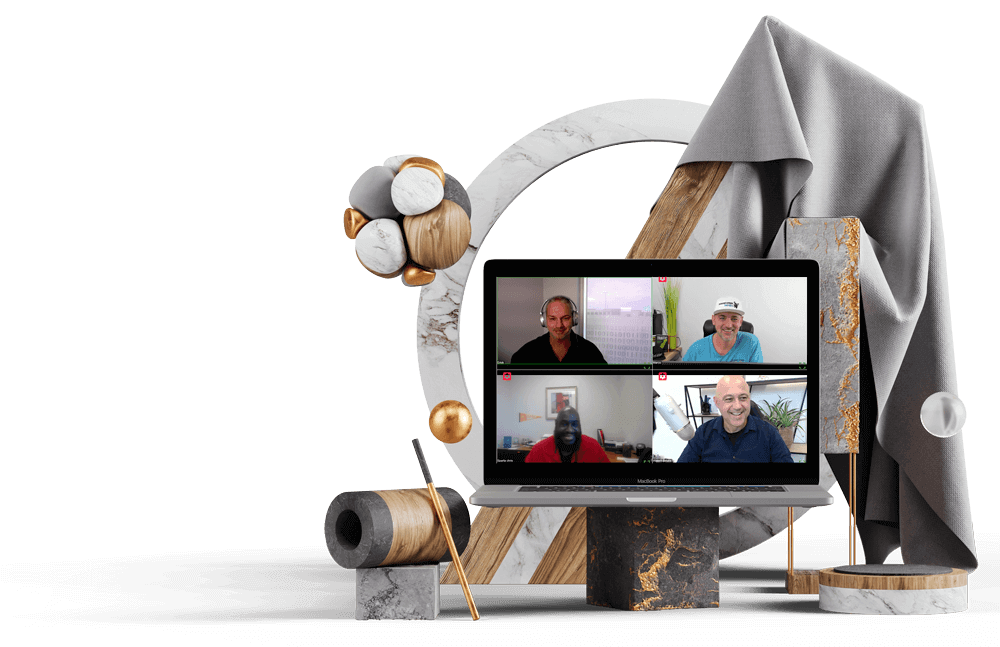 Isn't it funny when the other tools tell you they have everything you need to run your online business but they use a third party webinar tool? Well, we think it is funny!.... Webinars are one of the most important tools for online sales, this is something you will need it a webinar tool to take your business to the next level.


And guess what:
Builderall has a powerful and professional webinar platform ready for you. With our platform you can do: Live webinars, on-demand webinars, multiple dates automated webinars. You can live chat and also have messenger integrated chats to offer real-time answers on recorded webinars. We also have available calls to action inside the webinar, waiting room, ghost audience, email sequence, autoresponder integration and much more.
Take Your Business To The Next Level with Builderall
Video Hosting and Manager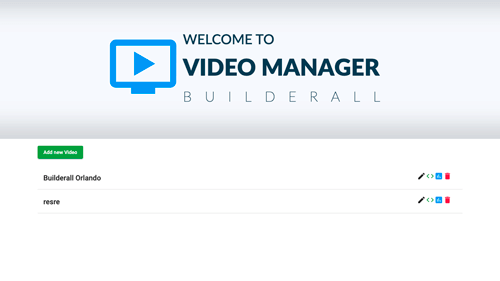 Nothing worse than having to host your sales page videos on youTube! With Builderall you can host your sales pages videos on our own CDN network with Top-Notch Servers. Besides that, with Builderall Video Hosting You can have important stats and manage control of your videos.
Take Your Business To The Next Level with Builderall
Calendar and Booking App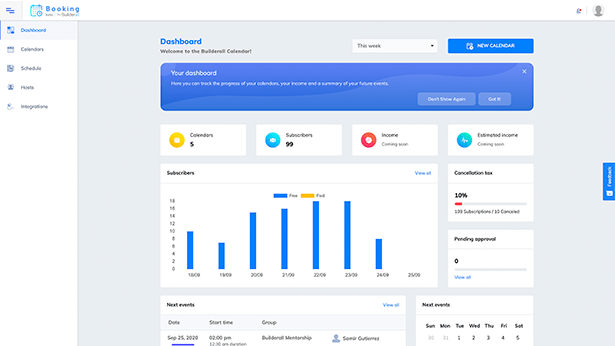 Your booking tool to create and manage calendars for appointments and events. Time management made easy with Builderall.
Flexible as it should be.
Choose between the Consultation or Event calendar type, Perfect for Service providers, local business owners, coaches, consultants, private classes, mentoring, live events, seminars, summits, and much more!


Take Your Business To The Next Level with Builderall
Keep Track of your Numbers and Sales
knowing and keeping control of your numbers is essential for a successful long term online business. With Builderall, you can have the conversion numbers for each step of your funnel, understand the customer acquisition price, your profits, and also a very detailed checkout system with all the sales and commission control.
Take Your Business To The Next Level with Builderall
Your Business deserves the power of the best tools and the benefits of the most complete platform ever built.


Skyrocket Your Digital Presence and take your online business to the next level.




Take Your Business To The Next Level with Builderall